Hawaiian Tattoo Tee Shirts

The designs featured on our Hawaiian TATTOO tee shirts were created by top Hawaiian tattoo designer-artist, Sherry Holloway. When she closed her store she chose CAPTAINPICARD.COM to offer the remaining tee shirt supply. As a result, all of her shirts offered on our web site are considered collector's items and are sold exclusively via our web site. Once stock is sold out, that will be it! So, get your original Holloway design shirt before they are all gone!.
MEASURING GUIDE: CALCULATING YOUR MEASUREMENTS FOR SHIRTS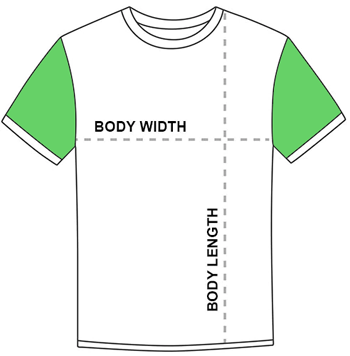 Please be aware that all manufacturers may have their own size measurements and some shirts might be a half inch variance.

TIP: If you do not know your actual size, we recommend that you take the measurements of a shirt you currently wear by placing it on a flat surface and measuring it per our illustration above.

To see our Return Policy, go here.